Notes on Kubernetes
Architecture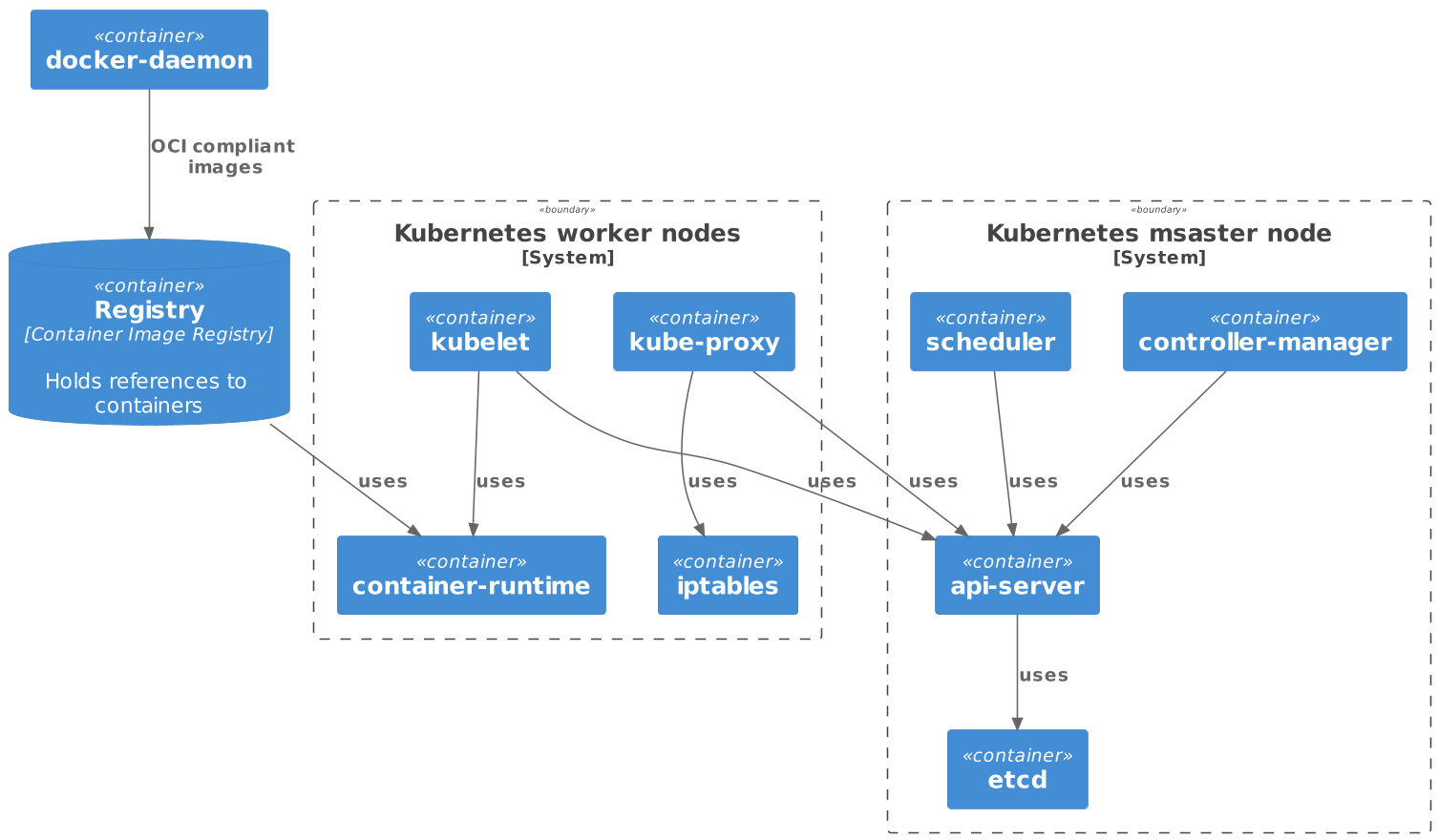 Concepts
Custom Resource Definitions
A Custom Resource Definiton (CRD) is an endpoint in the Kubernetes API that stores a collection of API objects. This abstraction permits an expanding the Kubernetes API with new resource definitions.
Ingress service
A service1 designed to allow external network traffic in.
Minikube
Main page on Minikube is here.
Tools
Kubernetes tools page is here.
Articles