My machine collection.
MacBook Air

A 2015 MacBook Air1 with a 1.6GHz dual-core Intel Core i5, 13-inch display, 512Gb SSD and 8Gb RAM.
This could well be my all-time favourite machine. Still going strong and with an almost faultless form factor. Light and I really enjoy the keyboard feel. My only complaint is not being a Retina display and the fans can get a bit loud when under heavy workloads.
Currently it is running on Fedora.
Mac mini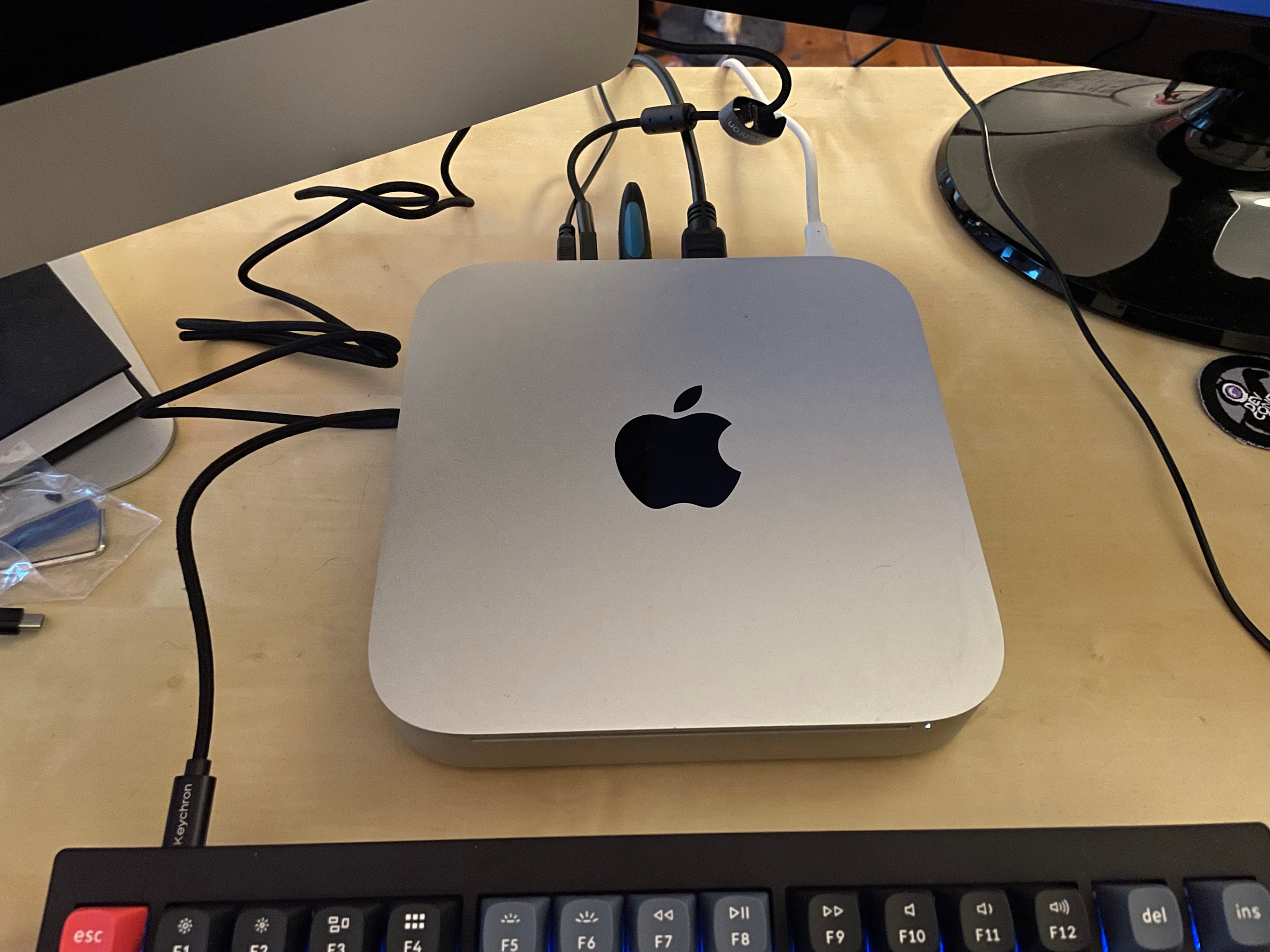 A mid-2010s Mac mini2 with 2.66GHz Intel Core 2 Duo processor, 8Gb RAM and 500Gb ATA HD. It is currently running Fedora with a Keychron Q1 QMK V23 keyboard and a Samsung 1080p monitor.
This is a nice, silent, little machine for general purpose computing.
MacBook Pro (2015)

A work machine from 20154, the MacBook Pro Retina 15-inch. With 2.5GHz quad-core Intel Core i7 processor, 16Gb RAM and 512GB SSD. A nice work machine. This laptop has seen a lot of travelling. Although a very nice working machine, not the best to lug around due to its weight (almost 2Kg).
MacBook Pro (2019)

My current main working machine. A MacBook Pro (15-inch, 2019)5 with 2.6GHz 6-core Intel Core i7, 512Gb SSD and 32Gb RAM.
All in all a very good machine. Copes with heavy workloads quite happily (but noisily). It was my first non-MagSafe laptop.